Meet Deb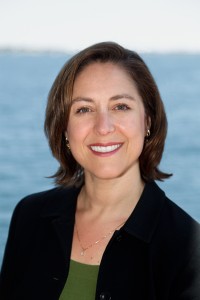 Deb Scaringi is a Marketing and Business Development consultant advising professional services firms, businesses, non-profits and individuals throughout New England. With 22 years of hands-on marketing experience, Deb evaluates, analyzes and establishes marketing programs for both individuals and firms.
Deb provides a wide range of services for her clients. A sampling of initiatives include marketing communications and business development coaching, training programs, copywriting and editing, strategic website and blog development, social media programs, event planning and general project management services. Deb also helps firms establish marketing programs and build departments.
Prior to assisting clients in a consulting capacity, Deb served as the Director of Marketing for New England-based law firms. In this role, she served as a top-level professional responsible for developing and executing all strategic marketing and business development initiatives, working directly with the firm's leadership. Prior to joining the legal industry in 1998, Deb was a marketing professional in the Healthcare industry.
Deb is an active member of the Legal Marketing Association, and since 1998 she has served in many leadership positions. Deb served as the LMA New England Chapter President in 2005, overseeing a board of multiple committees and volunteers. She also held a seat on the International Legal Marketing Association board, where she was the Chair of the Chapter President's Committee. In 2001, Deb was the Founder and Chair of the nationally award-winning Mentor Program. Deb continues giving of her time through volunteering within the LMA New England Chapter as the Program Committee Chair, where she is responsible for planning monthly educational programs. Deb was most recently honored as the recipient of the LMA New England Chapter's Star Award in 2013, an award given annually to an individual who tirelessly contributes to the legal marketing industry.
Deb routinely authors articles for publications such as Lawyers Weekly, The Worcester Business Journal and The Legal Marketing Reader. She is often invited to speak on a variety of marketing and business development topics for organizations such as the Legal Marketing Association, the Woman's Bar Association, and the In Practice and Firm Future conferences.
Deb earned two Bachelor of Arts degrees in English and Music, cum laude, from Muhlenberg College in 1991.
Deb Scaringi can be reached directly at [email protected] or at 508-944-4164.
Follow Deb on Social Media:
Follow my Linked In Company Page
Like Scaringi Marketing on Facebook